*The fiRst 500 customers
would come with surprise gift!
WE SERVE YOU WITH OUR PROFESSIONAL TECHNICAL ENGINEERS
Our technical teams have been running on this market for 17 years with our professional experiences. We know everything well since from the Computer Accessories, Professional Plug-In, Internet Plug-In and Residential/Commercial Internet System (Including Wifi). Along these years, our services are not only concentrate on a single family user. We are also involved some professional enterprises such as Finance, Insurance, Medical, Education as well as other professional enterprises. And our technical teams are keep updating with own technical knowledges even in daily, to able to bring the advanced technology into the future.
ONE-STOP SERVICE RANGE AND PROCEDURES
We do built a 'One-Stop Service System' as It is following our clients'requirements. Clients are advised to choose our simple 'Place Order System' to proceed any related computer maintenances during the procedure. After every inspection stages, from collecting to delivering of the computer devices, we also do always take care of updating the status of your computer devices so that are guaranteed to meet our clients'needs.
Based on the current implementation of the Conditional Movement Control Order(CMCO) from the government, we have to ensure that the safety and healthy of our clients and technical teams. Hence, we specially designed a 'Drive-Thru Service' which is once our clients dropped an order into our 'Place Order System', and clients are able to direct to our Drive-Thru Centre without drop off, and there will be our professional crews for you for collecting your computer devices.
We do sanitised of every collecting or delivering of the computer device as It is ensured that the standard operating procedure(SOP) of Conditional Movement Control Order(CMCO) are followed.
After the computer maintenance, our professional crews will contact clients for collecting the computer devices. There will also be third party called for assistance in case of unable of attending to the Drive-Thru Centre and Pickup procedure.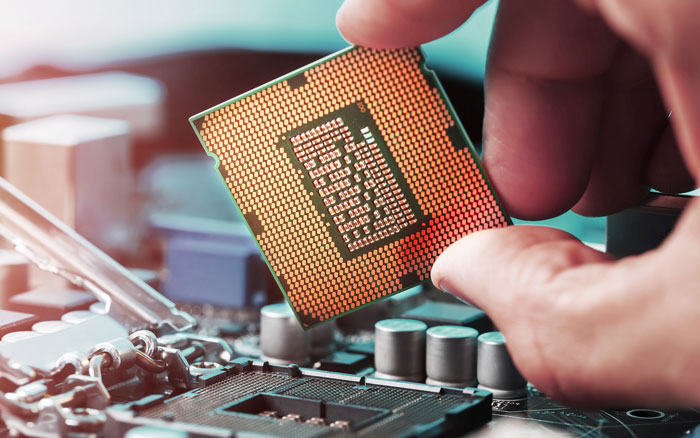 STANDARD OPERATING PROCEDURE OF SPECIALISED REPAIR
Mostly computer we received, our technical teams will sooner get in touch with clients after each inspections. We are always to ensure that the satisfaction of what are clients expected by using every services they chosen. We will do notifying by using phone call or any electronic communication for confirm every necessary services and consumption before further proceeding.  
No matter the estimated time and time after the service, clients are advised to select online payment and then there will be an arrangement for collecting the computer device. However, to able to ensure our client's satisfaction by enjoying our services, we will also do giving another '3 Days Free Support Service' for after any services completed.
For protecting each clients' privacy as well as achieving the service needs, our Standard Operating Procedure(SOP) is among including an Automatic Deleting Clients'Privacy After 7 days(The service only purposed for clients'data backup and recovery).      
TECHNICAL TEAM AFTER SALES-SERVICE
Our technical teams have always been ready to serve you anytime. In order to ensure clients' satisfaction by meeting their expecting requirement, we have fully setup an After Sales-Service Platform. Clients are welcomed to make contact with our customer service after Pickup Procedure in 3 days, as long as there is within our business hour, we will also try to attend to any of your enquiries.
In order to achieve better experiences for After Sales-Service, we have been partnered with TeamViewer. We will also to get TeamViewer Plug-In installed after all computer device serviced. As long as there are clients having any operational issues, it can enable us to serve you remotely better at each convenience once the status is permitted.    
Since 17 years ago, our technical teams have been founded Plaza Low Yat, the largest digital IT company, in Kuala Lumpur City Malaysia. After many years of hard working, we have officially been upgraded our service to commercial range on Year since 2014. Along these years, we have been keep updating our service as well as technical upgrade in Klang Valley. Hence, we did help a lot of large and small enterprises so that we can also gain average benefits which distributed from using our service and solutions.
Meanwhile, we passionate about technology and love challenges. We possessed technical implementation, strategy consulting and active support with our carefully selected technical teams who have been so many years in this field. We will stay with you, you can be the 'first' supported. And there will not be any impossibility for any issues, for us. Any from IT Consulting, Email Solution, Computer Support to Internet Protection, we will always be here to serve you.            
*The fiRst 500 customers
would come with surprise gift!